Why learn from me?
I only started writing at the beginning of 2020 and already have over 27,000 followers and am coming up to 2 million views.


As far as I know, no one has achieved this level of success as a beginner in the same period.
I did all of this whilst working a full time job and publishing on average only once or twice a week!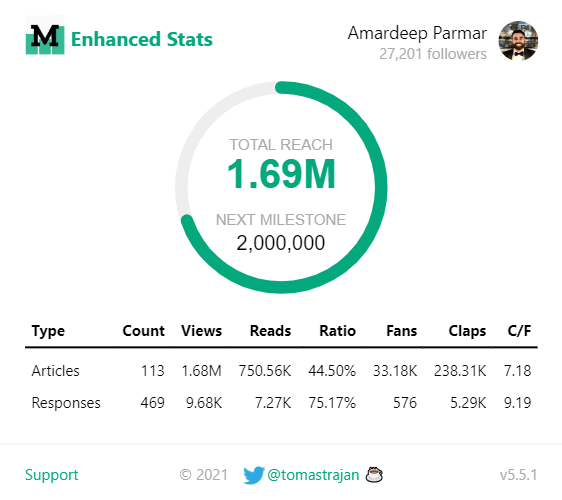 Do you want to:


Write big hit stories without taking years or writing hundreds of duds?


Get readers to keep coming back to you for more?


Earn the attention of your favorite writers?


And create articles you are proud to put your name on?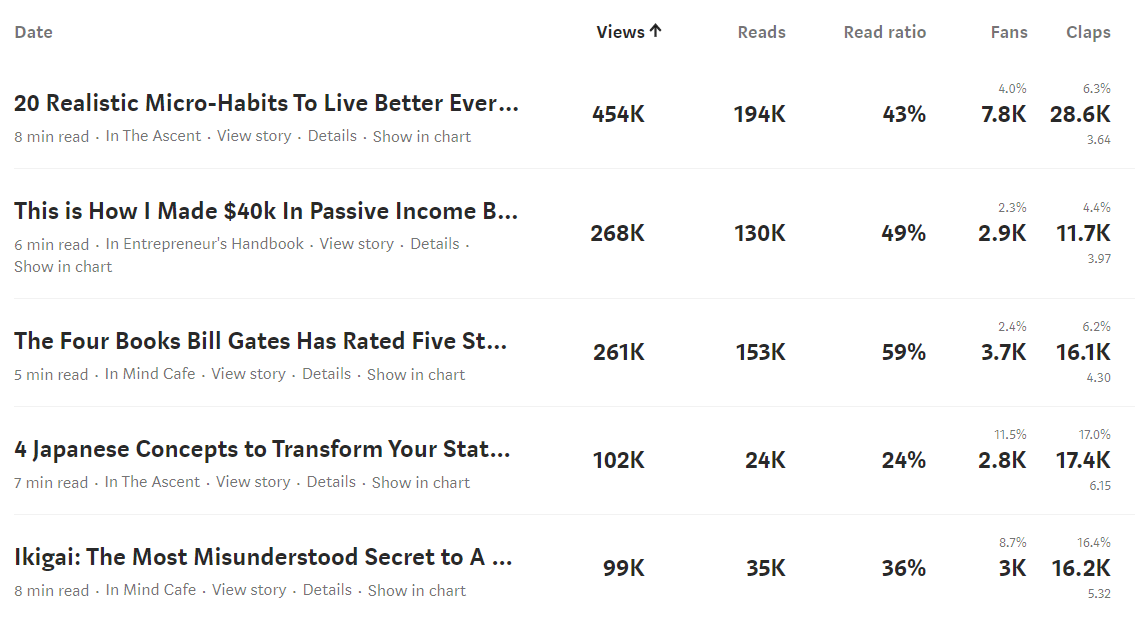 Not yet convinced?
I'm also an editor of Entrepreneur's Handbook, the top startup publication on Medium with 200,000 followers. It's the sixth fastest growing publication too out of 10,000. I've edited the work of many writers and engineered their most successful articles.
I've been published practically everywhere: Forge, Personal Growth, Mind Cafe, The Ascent, Start it Up, Better Humans and of course Entrepreneur's Handbook.
I've built relationships with the best writers on the platform despite being so new and am a Co-Founder of Write Your Future with Michael Thompson, Sinem Gunel and Zulie Writes. I'm also a moderator for Medium Writers Academy, the #1 Facebook group for Medium Writers.
Essentially I walk the walk and talk the talk.
You might recognize me from the trending list: